Many people don't consider the UK when it's time to plan their summer holiday. However, this is an oversight! There's something in this country for everyone, especially those who want to bring their furry best friend along with them!
We've compiled a list of five of the best dog friendly destinations in the UK that your pooch will love. Sniff them out with your dog today!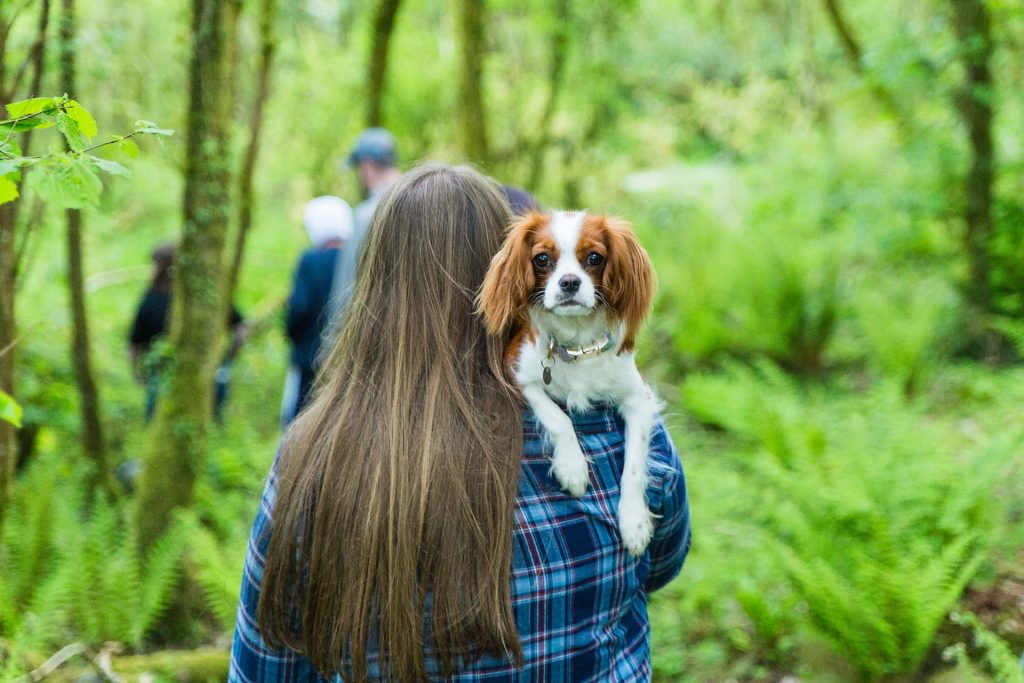 Cornwall
Cornwall is loved by dog owners across the UK. It's easy to see why considering the destination is choc full of beaches of golden sand, pretty coastal towns and a friendly welcome to our furry companions.
With over 300 miles of coastline and dog walks to explore you and your pooch will discover hidden coves, scenic harbours and hospitality that Cornwall is renowned for. The location is a haven for dog friendly beaches to enjoy the sun and dog friendly pubs to enjoy a few pints afterwards.
There are loads of nearby heritage sites including but not limited to Restormel Castle, St Catherine's Castle and Carn Euny Ancient Village. Equally dog friendly is the world renowned Eden Project.
Once you're worn out from all the walking and excitement you'll find that Cornwall is home to some of the best food in the UK. Whether you want delicious seafood, world famous cream-tea or the often imitated but never bettered Cornish pasty, you're in for a treat. Many restaurants are dog friendly in Cornwall and some are even equipped with their own doggy menus.
Even dog friendly accommodation is a dream in Cornwall between lodges like the Retallack Resort, hotels like the Great Western and cottages like Pennywort. You and your pooch will love it here, trust us!
The Lake District
One of the most naturally beautiful spots in all of the UK. The rolling hills and glistening lakes of the Lake District offer a picture perfect panorama. It's no surprise that so many dog owners choose to holiday there every year.
You'd be hard pushed to find more beautiful walks in the country than you will in the Lake District. Lofty peaks, picturesque trails and lovely lakes wait to greet you and your pooch. Why not finish off the trek with a well earned drink and a meal? There are loads of dog friendly pubs in the area that welcome four legged friends.
If you're more of a relaxer than an exerciser you can always unwind with your pooch on the water by heading out for a dog friendly boat trip with Windermere Lake Cruises. History buffs will be in their element too as many historical sites are in the area including Muncaster Castle and Stott Park Bobbin Mill.
There are any number of fantastic dog friendly accommodations to stay at in the Lake District. This includes Gatesgarth, Grassholme, Swallowdale and many more.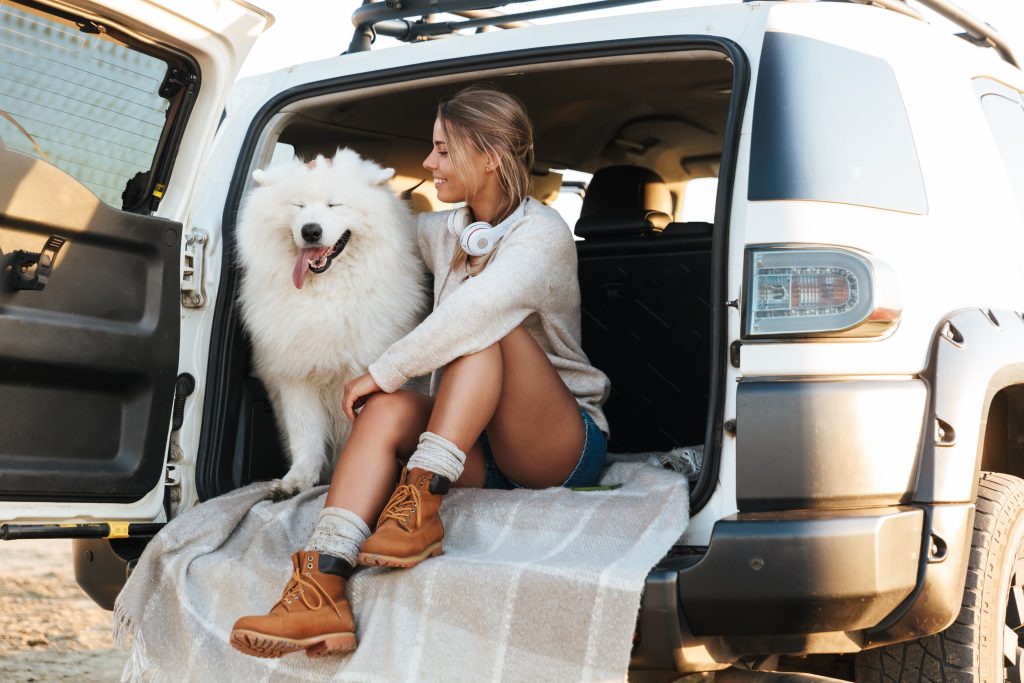 London
Over the years London has been becoming more and more dog friendly. It's now the perfect place to enjoy a city break away with your furry companion. This bustling city is immersed in history, art, culture and with a whole host of places to explore.
There are loads of dog friendly things to do in London. For example, did you know that your pooch join you on a visit to the world famous Tower Bridge? They can even walk on the glass floor and visit the Victorian Engine Rooms!
As a city famed for its contribution to the culinary arts there are any number of delicious dog friendly restaurants. Enjoy meals with your furry companion in Gordon Ramsay's gastro pub The Narrow, the quaint dog friendly cafe Little Nan's Deptford Market Yard or stunning The Happenstance which overlooks St Paul's Cathedral.
There are also fantastic dog friendly hotels to stay in on your trip like The Hoxton, Hotel 41 and the Kensington. You can be sure your furry best friend will get the V-I-Pooch treatment.
Edinburgh
Get out the tartan for a trip to Edinburgh! This city and cultural hub has a long history with dogs and it's home to many dog friendly places.
Edinburgh is well-known for being the bustling capital of Scotland. But if you dig a little deeper, you'll find a big green heart and plenty of scenic walks to enjoy with your pooch.
There's plenty of dog friendly activities to do. Camera Obscura is a great place to spend an afternoon. Five floors jam-packed with over 100 illusions. Dogs are even welcome into the Camera show. There are also great walking tours run every day around the city.
Dog lovers can't visit Edinburgh without visiting the canine statue of Greyfriars Bobby on George IV Bridge. This famous pooch spent 14 years guarding the grave of his owner in Edinburgh. We think the reason Edinburgh is so dog friendly is to pay back this little pooches' loyalty all those years ago!
Lovely hotels like the Caledonian, Cringletie House and Dalhousie Castle amongst others warmly welcome dogs to stay.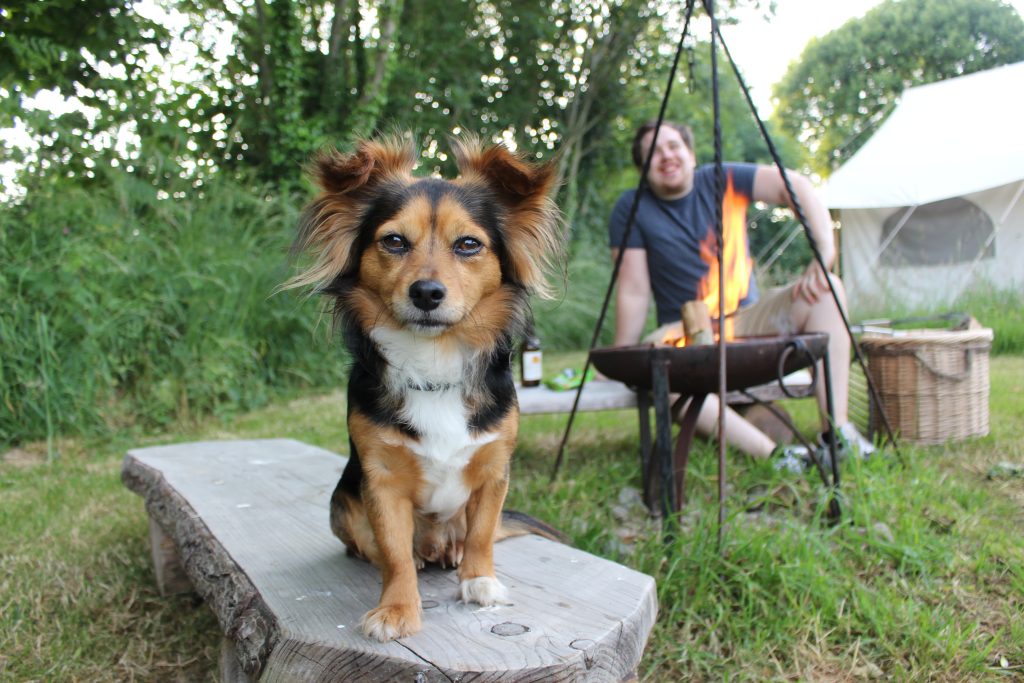 The Cotswolds
This picture perfect destination is filled with cosy thatched cottages and beautiful scenery. Gracefully extending across six counties, this is an amazing place for a dog friendly getaway exploring the countryside with your four legged companion.
There are over 3000 miles of bridleways, woodlands, meadows and footpaths to explore. If you and your pooch fancy taking a walk on the wild side then why not visit The Cotswolds Wildlife Park and Gardens? Home to over 350 different species of animals, this is a perfect opportunity for your pooch to make friends they would never meet in day-to-day life!
After all of that excitement, enjoy yourself in the historic inns and hotels the area has to offer.
Lovely accommodation like Stratton House Hotel, The Kings Head  and Jasmine Cottage await you. You'll find great food, welcoming locals and a host of dog friendly pubs and shops to enjoy.
Which Dog Friendly Destination Will You Visit This Summer?
Is it one we mentioned or somewhere completely different? We've barely scratched the surface of all the great places there are to go. If you're looking for dog friendly places to enjoy a vacation or even places to eat and go with your furry friend in tow then visit Dog Furiendly.