12 Spectacular Dog Walks in the UK You've Probably Never Heard Of
As the sun peeks over the horizon and the birds start their summer symphony, there's no better time to grab your canine companion and embark on an adventure that will make both your tails wag.
In collaboration with Dog Furiendly, the go-to platform for sniffing out over 30,000 dog friendly spots across the UK, we've unleashed our inner Indiana Jones to explore the hidden corners of our beautiful country. Together, we've dug up some of the most paw-some and less-trodden dog walks in the UK.
So, prepare to embark on an exciting journey of discovery, from the Isle of Wight's serene coastlines to the majestic heights of Black Hill in the Peak District. Grab your dog's lead, pack up a picnic (don't forget the doggie treats), and get ready to say wow – these dog walks are nothing short of paw-tastic!"
Alum Bay to Freshwater Bay, Isle of Wight
Embark on a coastal escapade with your pooch starting from the enchanting Alum Bay. As you saunter along the cliff edges, the sea's infinite blue will stretch beneath you while the wind shares secrets with the grass under your feet. Pop into a dog friendly cafe and take a moment to absorb the historical grandeur of the Needles Old Battery and Needles Viewpoint before continuing your adventure to Freshwater Bay. Alum Bay is dog friendly all year long, however the main part of Freshwater Bay is restricted during the summer.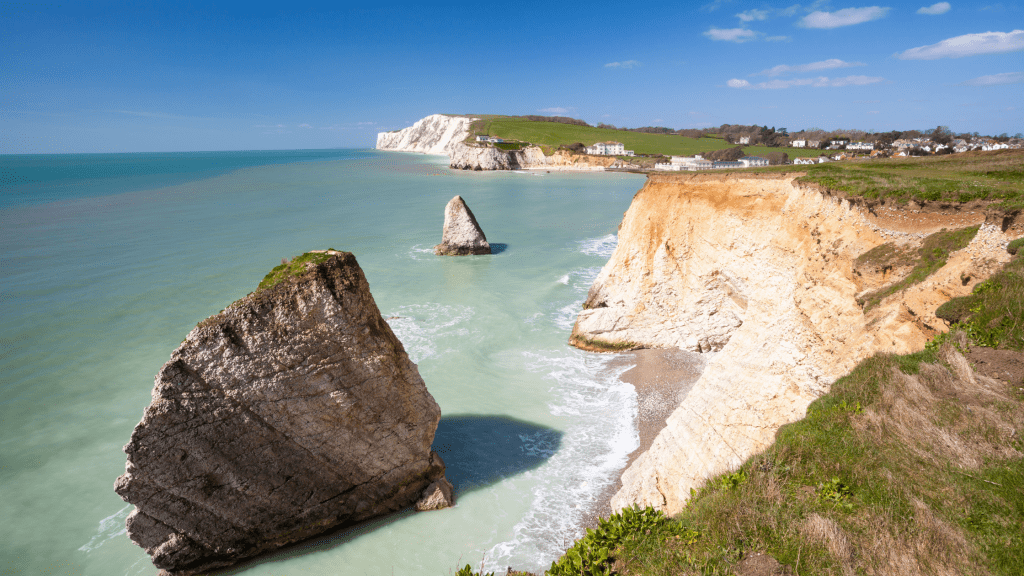 Martindale to Pikeawassa, Lake District
This journey begins in the quaint village of Martindale. As you huff and puff your way up a steep hill, the landscape unveils a stunning panorama of valleys and rivers that hug the hillside. The route becomes a flat, picturesque ridgeline leading to Pikeawassa, where the mesmerising beauty of the Lake District will lay sprawled beneath you. Gorgeous place to have a picnic!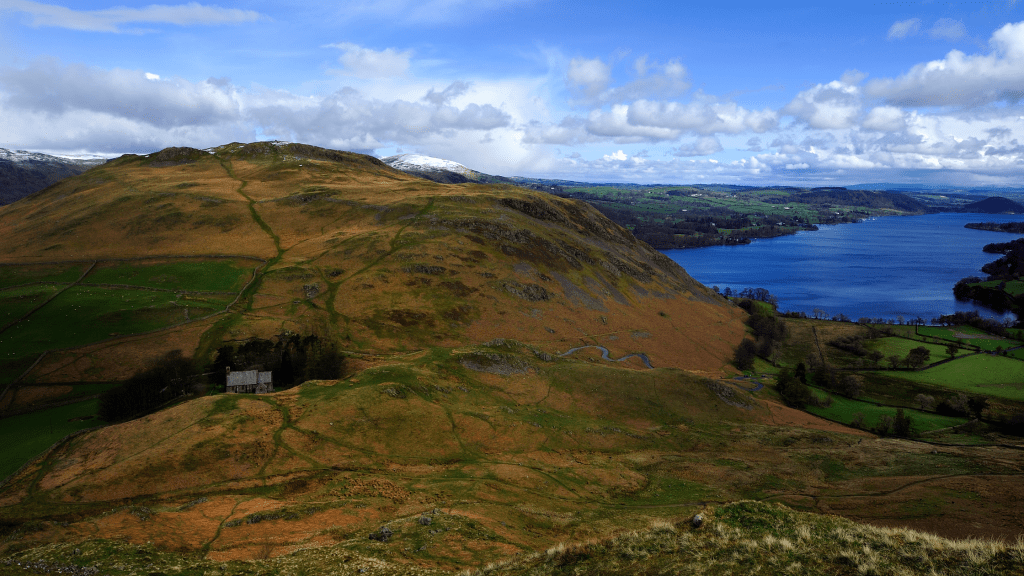 Allen Banks to Staward Peel Circular, Northumberland
Step into a wonderland crafted by nature herself at Allen Banks and Staward Gorge. With a deep gorge carved by the River Allen and a large expanse of ancient semi-natural woodland, this place is a living testament to Northumberland's wild beauty. Keep your eyes open for the diverse birdlife, elusive red squirrels, otters and other woodland critters that call this place home.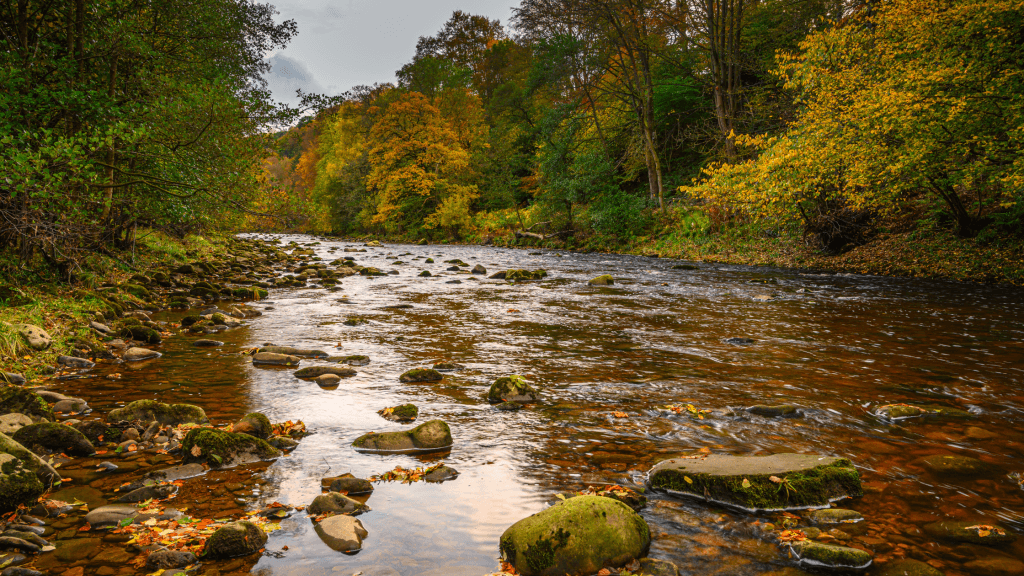 Bempton Cliffs to Flamborough Head, Yorkshire
This trail traces a vibrant coastline teeming with life. As you walk alongside the sea cliffs, prepare to be amazed by the multitude of seabirds and other species that thrive in this unique habitat. The varied paths offer the chance for additional outdoor activities like fly-fishing or even water sports, making it a truly versatile location.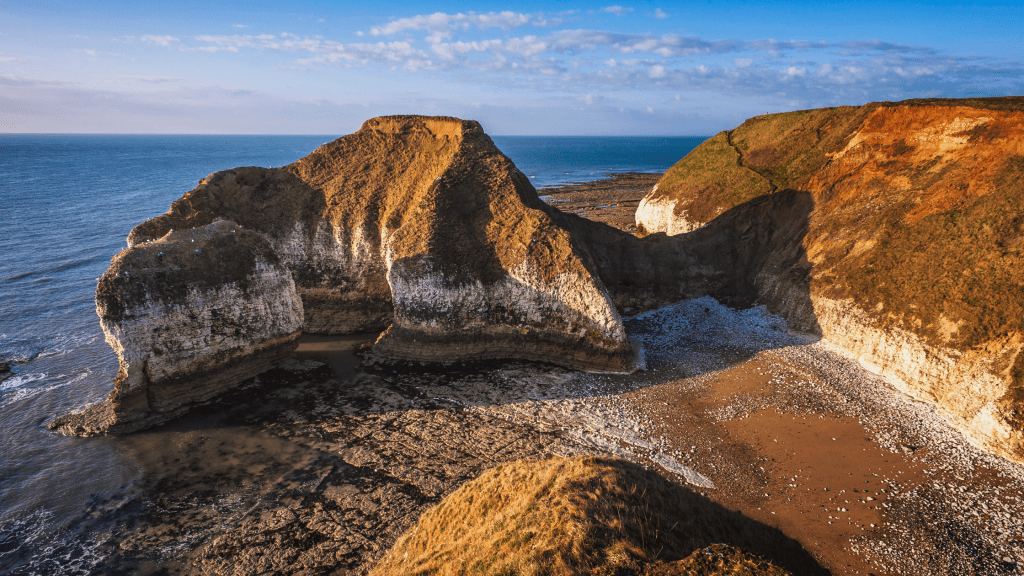 Heughscar Hill, Lake District
This wonderful route outside Pooley Bridge offers a delightful blend of moderate exercise and stunning vistas. The path to Heughscar Hill weaves its way through verdant fields and dappled woodland before ascending to a rewarding summit. From here, gaze upon the shifting hues of the surrounding fells and the shimmering expanse of Ullswater, a visual symphony that is sure to leave you awestruck.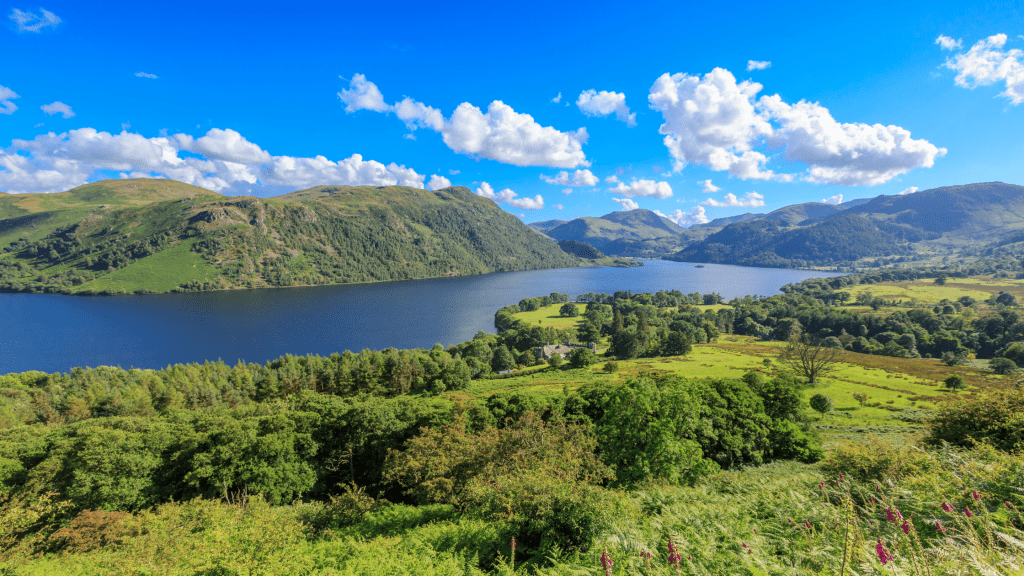 Barry Island to Jackson Bay, South Wales
Tucked away in the charming town of Barry lies the hidden gem known as Jackson Bay. This secluded and serene bay offers an enchanting coastal walk that both you and your dog will cherish. With its soft, sandy beach, clear waters and encompassing rugged cliffs, it's a picturesque slice of South Wales' stunning coastline. As you amble along the beach (which is dog friendly all year long), your dog will delight in bounding across the sands and splashing in the gentle waves. The views of the Bristol Channel are awe-inspiring, and if you're lucky, you might even spot some seals basking on the rocks. A largely flat route, it's a leisurely stroll rather than a challenging hike, making it perfect for all types of dogs.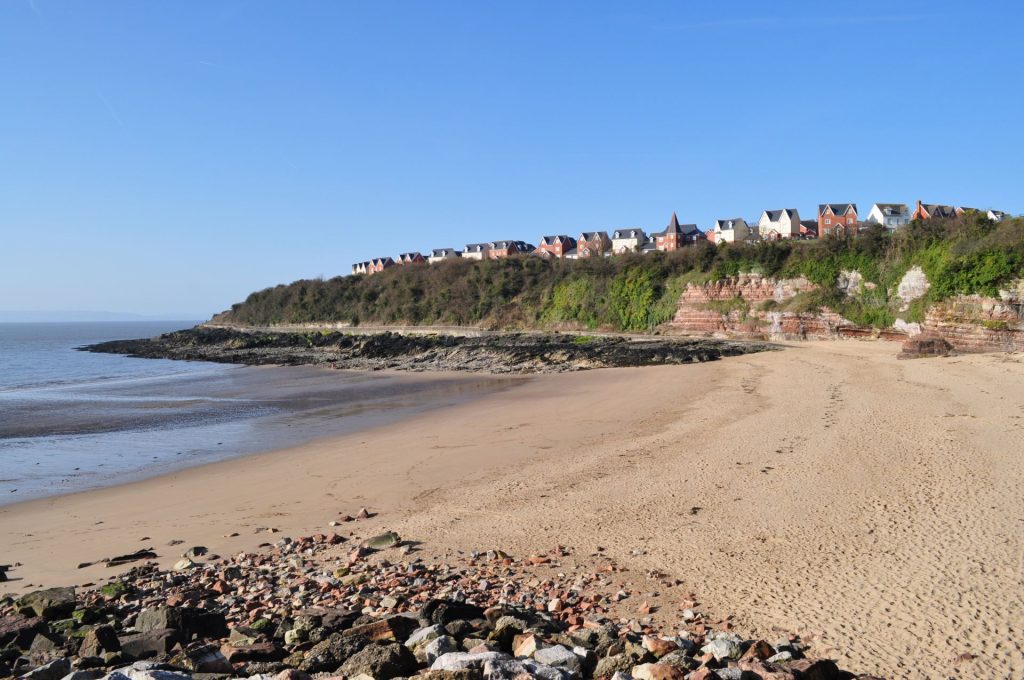 St Anthony's Head to Bohortha Short Circular, Cornwall
This charming route starts at St Anthony's Head and meanders along the coastal path to Bohortha, offering stunning sea views and an encounter with the secluded Porthbeor Beach. The journey takes you along the coastline to Carricknath Point and Flats Point before looping back to the comforting sight of St Anthony Lighthouse.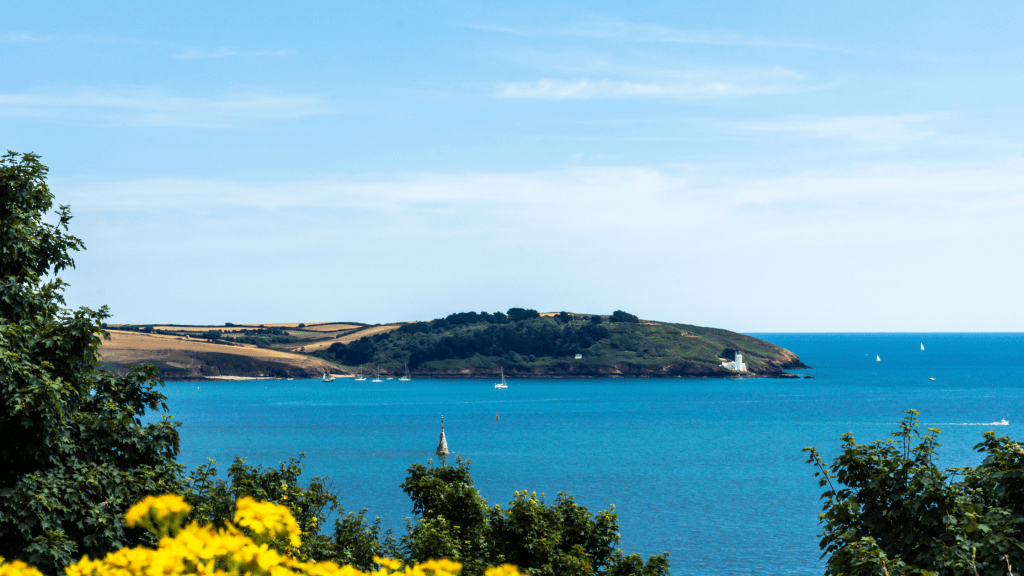 Llyn Padarn Circular, Llanberis, North Wales
For dogs who love to romp and roam, Llyn Padarn is an explorer's paradise. This glacially formed lake is enveloped by lush landscapes and boasts breathtaking views of Padarn Country Park. The trail winds through the ancient woodland of Coed Dinorwig, home to rare sessile oak trees, and past the former Vivian Quarry. The loop around the lake is a leisurely 6-mile stroll, perfect for pups and people of all fitness levels.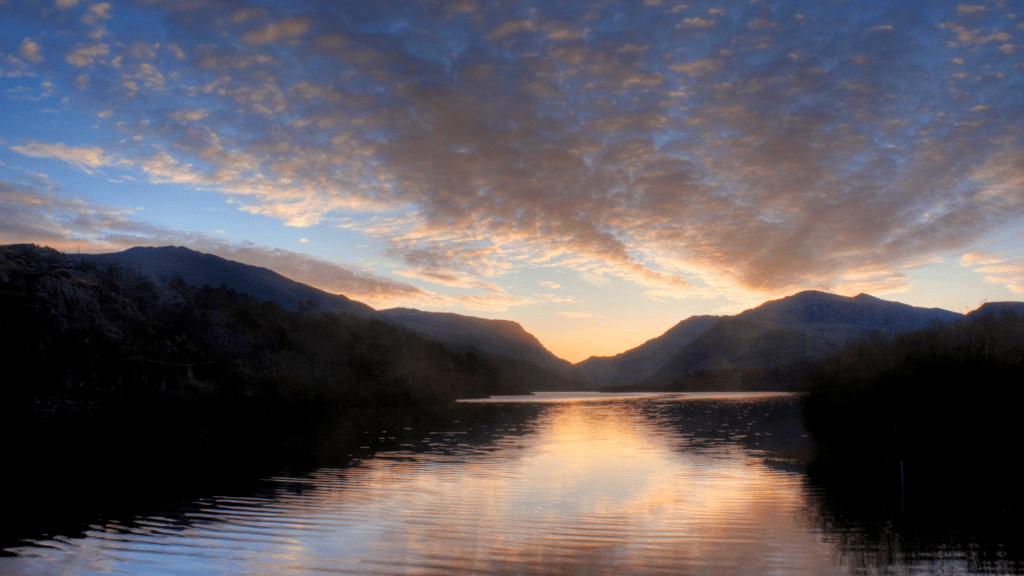 Formby Beach and Woodland Walk, Southport
Pack your dog's favourite ball and head to the frolic-friendly Formby Beach, a sand dune paradise known for its rare biodiversity, including the elusive natterjack toads. Here, your furry friend can sprint along the pristine sands while you soak in the sublime coastal scenery. Accessible from the Lifeboat Road and Victoria Road car parks, the beach offers a mix of hardstanding, boardwalk, and sandy paths leading to the coast. Amble along the asparagus trail, watch your pup explore the woodlands, or simply sit back and bask in the beach's beauty.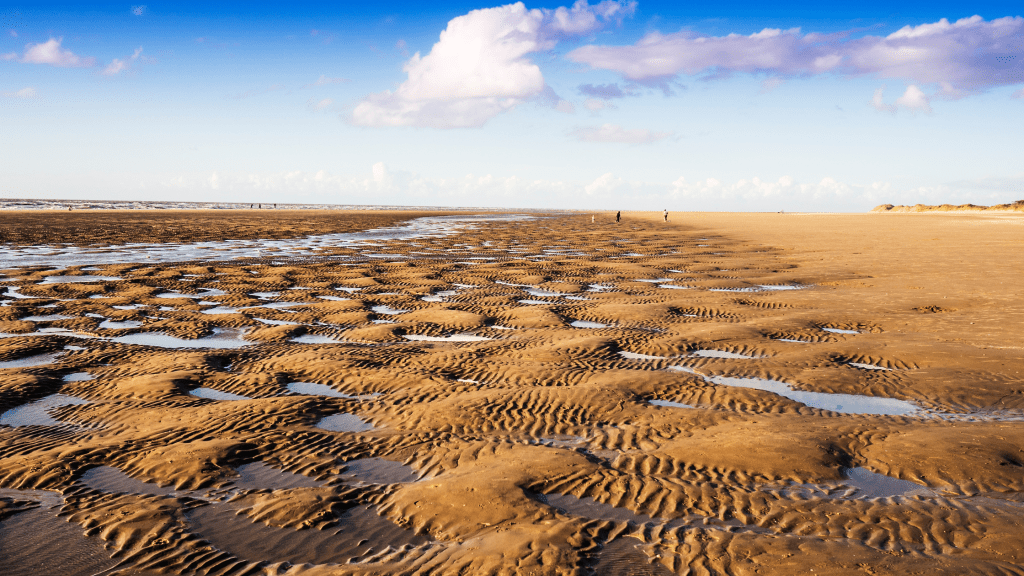 Black Hill Circular, Peak District
Challenge yourself and your pup to a trek up Black Hill in the Peak District. Once known for its eroded peat, this area has been beautifully transformed with a stone-flagged path and re-vegetation. From the summit, you'll have a panoramic view of the stunning natural landscapes. It's an experience that's sure to leave you and your tails wagging.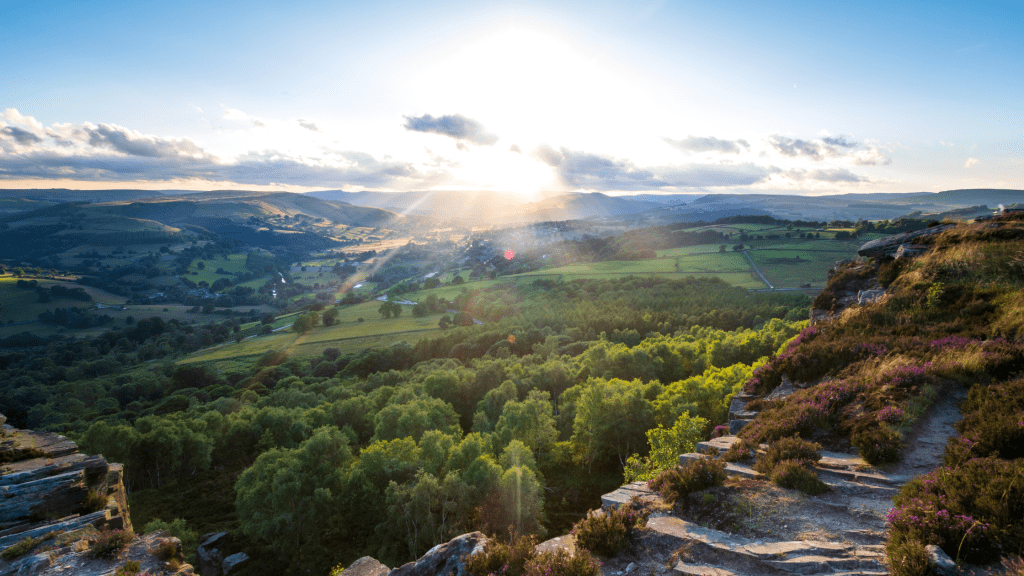 Hadrian's Wall Path, Northumberland
While you might have heard of this one, Hadrian's Wall is too good to be left off the list. This trail follows the UNESCO World Heritage Site of Hadrian's Wall, constructed by the Romans in AD 122. The route spans 84 miles and offers a captivating blend of natural beauty and history. Dogs are welcome, but keep them on a lead; you wouldn't want them chasing after the local livestock!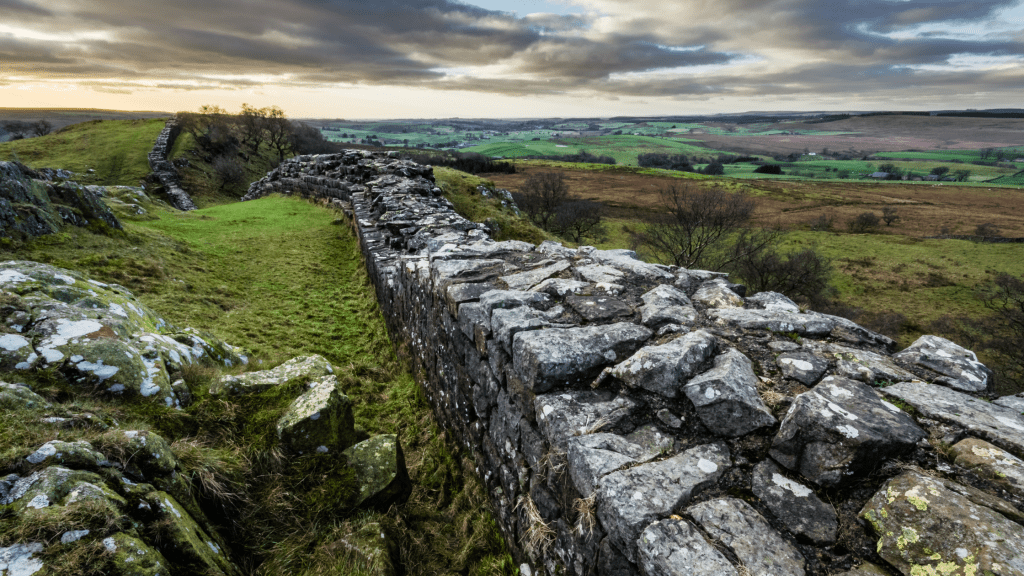 The Fairy Pools, Isle of Skye, Scotland
Who said fairy tales are just for humans? Nestled in the breathtaking Glen Brittle on the enchanting Isle of Skye, the Fairy Pools beckon you to embark on a truly magical adventure. As you traverse the picturesque landscape, you'll discover a series of crystal-clear pools and cascading waterfalls that seem straight out of a fairytale.
Prepare to be captivated by the ethereal beauty that surrounds you. The tranquil waters, shimmering in hues of turquoise and emerald, invite you and your canine companion to dip your paws and feel the refreshing embrace of nature. As you navigate the gentle pathways, your eyes will be drawn to the majestic silhouette of the Cuillin Mountains, standing tall and proud in the distance.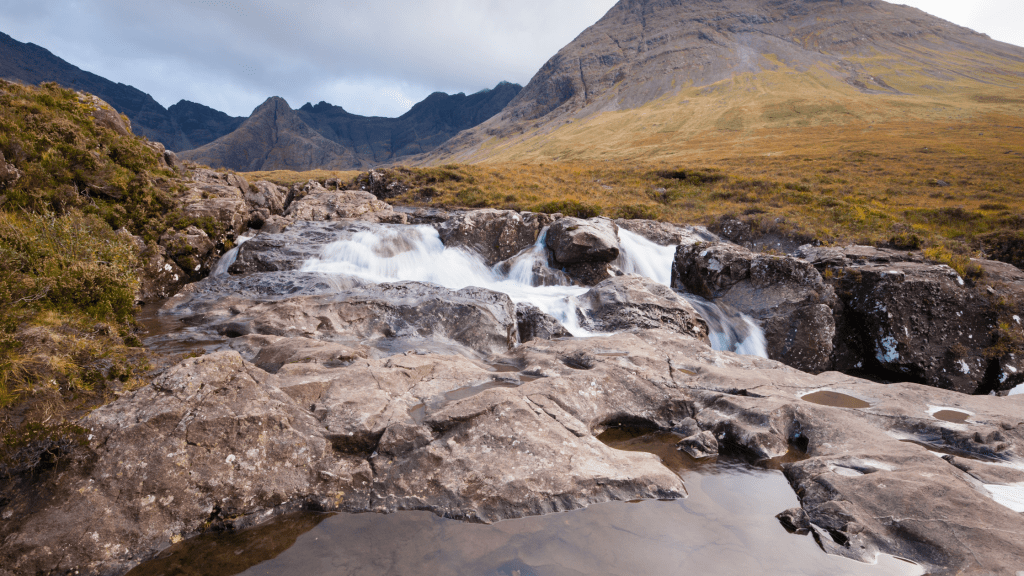 Adventure Awaits
These hidden gems are more than just walks; they're gateways to unforgettable memories, shared laughter, and the purest form of companionship. Remember to embrace the spirit of exploration, stay mindful of the environment, and cherish every moment of these woof-tastic adventures.