There are usually many more fleas in the home that on the pet so treatment is vital.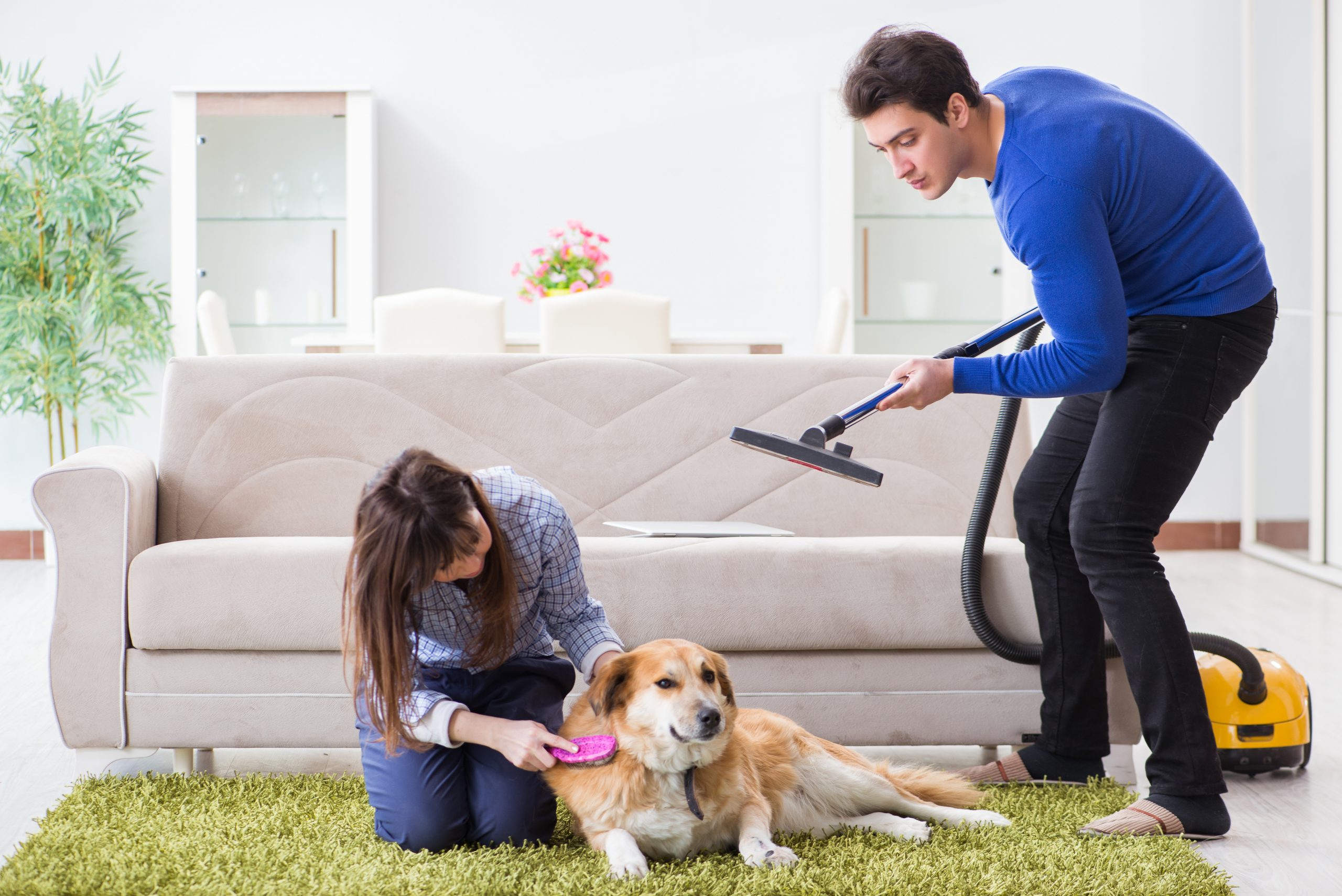 Here are our top 10 tips to help you:
Check your pet. If you see fleas on your pet then they'll definitely be in your home too. Just 5% of the flea's life cycle takes place on the pet, meaning 95% of it occurs in the home.
It's not just carpet. Even wood or laminate flooring can play host to flea eggs. So just because you don't have carpet, it doesn't mean you don't need to treat your home.
Move the furniture. Make sure that you move your furniture and spray underneath it. Flea larvae won't just be present in the places you can see.
Don't forget the curtains. Make sure you spray and hoover your curtains, as well as down the back and sides of your sofa.
Make them hatch. Adult fleas are far more susceptible to sprays than pupae. Encourage them to hatch by hoovering before you spray.
Find the right spray. Not all home treatments are the same. You should ideally be using a flea spray for home that contains a growth regulator such as methroprene, such as this one, which will stop the flea's lifecycle in its tracks.
Protect your pets. Household sprays can be toxic to other animals. Make sure you remove all your pets from the room before spraying, and air it out it before letting them back in.
Finish by hoovering. Once you've sprayed, hoover the entire room and throw away the hoover bag.
Don't spray your pet's bedding. Instead, wash it at 60°C and, if possible, hang it outside to dry. If this is not possible then treat with an appropriate spray.
Prevention is better than cure. The best flea treatment for your home is to stop your pets from getting fleas in the first place. Treat your pet at regular intervals Clear PLUS Spot On which will kill adult fleas and stop eggs and larvae from developing.